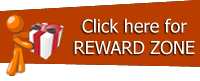 ABOUT

US

Gadia Sales Corporation is an unmatched leader in distribution & supply of spare parts in Ghaziabad Uttar Pradesh. We are committed to make our dealer's business always "ahead" while partnering with them to elegantly customize the delivery of products to the customer. We are dedicated to achieve excellence at our work. Gadia Sales Corporation maintains the highest ethical & professional standards & strives to stay on the "leading edge in supplies" in an ever-changing environment. We very well understand the challenges that all our dealers face in order to compete with other players in the market, thus we our continuously adapting the new methods to ensure timely service to them.
Our

Mission

Gadia Sales Corporation was established with a Vision of providing quality service and Smart Solutions for Large and Small Companies.
Our

Vision

Gadia Sales Corporation provide customers with the highest level of quality service while maintaining high ethical standards, providing reliable service, completing projects in a professional manner with a keen sense of urgency.